Tobermore Primary School PTA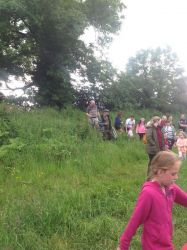 Tobermore Primary School has established strong links with parents and has an active Parent and Teacher Association. All parents are automatically members of the PTA and the committee is a group of teachers and parents who are willing to work on behalf of the parents to plan social events and raise additional funds to support the work of the school.
The PTA meet in the school building when necessary to plan events and the number of meetings can vary depending on the scale/type of the event being planned. With the support of the wider community the PTA has raised lots of money for our school which benefits all children. The PTA has already secured local council and Awards for All grants worth over £12,000.
In recent years the PTA has bought new playground toys, sports equipment, reading books, play resources, storage sheds/boxes and funded trips etc.
All parents are welcome to attend meetings.
SAVE THE DATE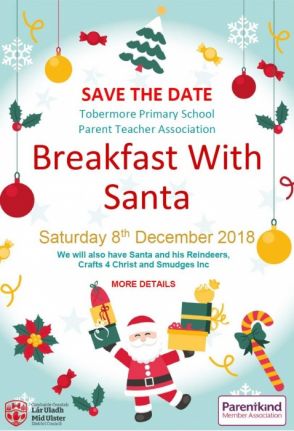 Tobermore Primary School, 6 Maghera Road, Tobermore, Magherafelt BT45 5QB | 028 7964 2254

WEBSITE BY: SCHOOLWEBDESIGN.NET | Login